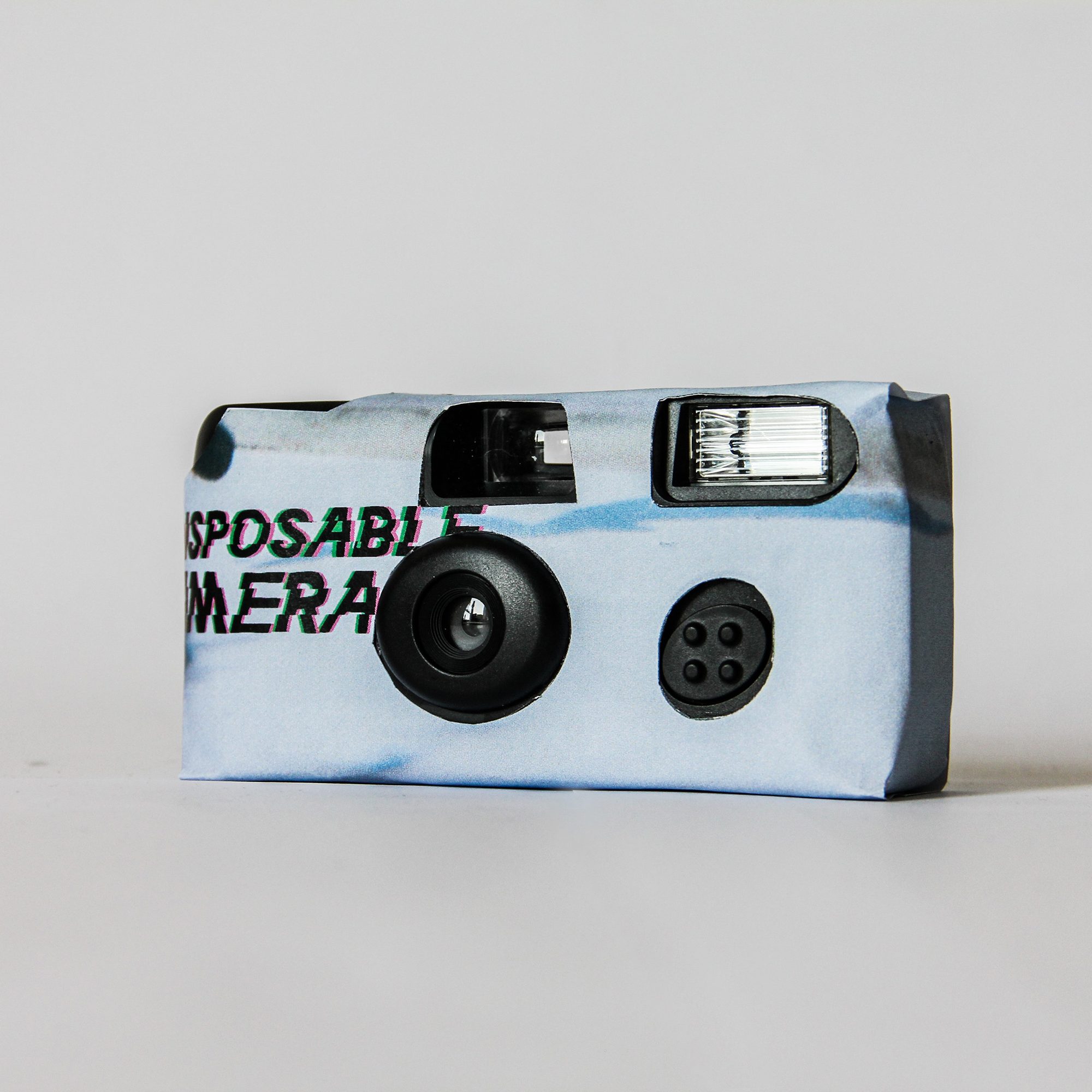 Be cool and use a disposable camera.
It lets you, spontainesly capture the great experiences with friends, at parties, travelling, whatever.
You simply won't regret it!
Our disposable camera let's you capture great pictures and allows you to set the mind free while shooting them. A disposbale camera is all about spontanity and a tribute to the true motive. 
Less is more, and with a disposable camera, photography gets very simple. With few and basic features the camera lets you capture very autectic and iconic scenes and keeps the photography true! 
No thinking while shooting
When using the disposable camera, it's like being in a different world and you often get the best and most authentic photos when not thinking about the result at all. That is what why a disposable camera is a perfect tool.
It gives the photographer the possibility to expose the flaws of a photography, and to keep the photo as honest as possible. It might a little to dark, uneven or overexposed, but that's the beauty of it. 
#Freetheflaws, the beauty of disposable cameras
Disposable cameras are a thing from the 90's, but here is why they are the coolest camera to use when capturing moments from wherever you are. 
"You don't need to worry about the perfect light, setting or the following editing. You just take a picture and then it's done. That is exactly what is so great about disposable cameras – you don't need to think about it, and the aesthetics when the photos are generated are very authentic and old school looking. "
I've been shooting photos with both disposable cameras and polaroid cameras because they both create this really cool scenery and light which I like very much, but what I like especially when using a disposable camera is the anticipating that comes along when not being able to see the result instantly. It's gives you a special feeling when receiving your photos weeks or maybe months after shooting them. Sometimes I forget what I've been taking pictures of, but it is quite funny to be reunited with your work like that. 
When using the disposable camera, you really need to be cool with the fact that your pictures might not be perfect or might even be to dark to be generated. But at the same time I really think the whole idea about accepting the photo as it is, even if the lighting is off or if it comes out blurry or uneven, it's a tribute to the true scene and the imperfection of it. None of the less the final photo is pretty much what you saw through the lens (unless you forget to use the flash). 
So if I should give an advice to newbies of the disposable camera, or the oldies even, it would be to just do it, don't be afraid to take shitty photos, cause it will happen, but just start of by going places you like to hang out or be with friends and start shooting.   

 © 2018 – Disposable Cameras | All rights reserved